We have a great start to "Write a Letter to PM Modiji" campaign by Honavar Foundation. We had people sending postcards, inland letters, registered post and Speedpost.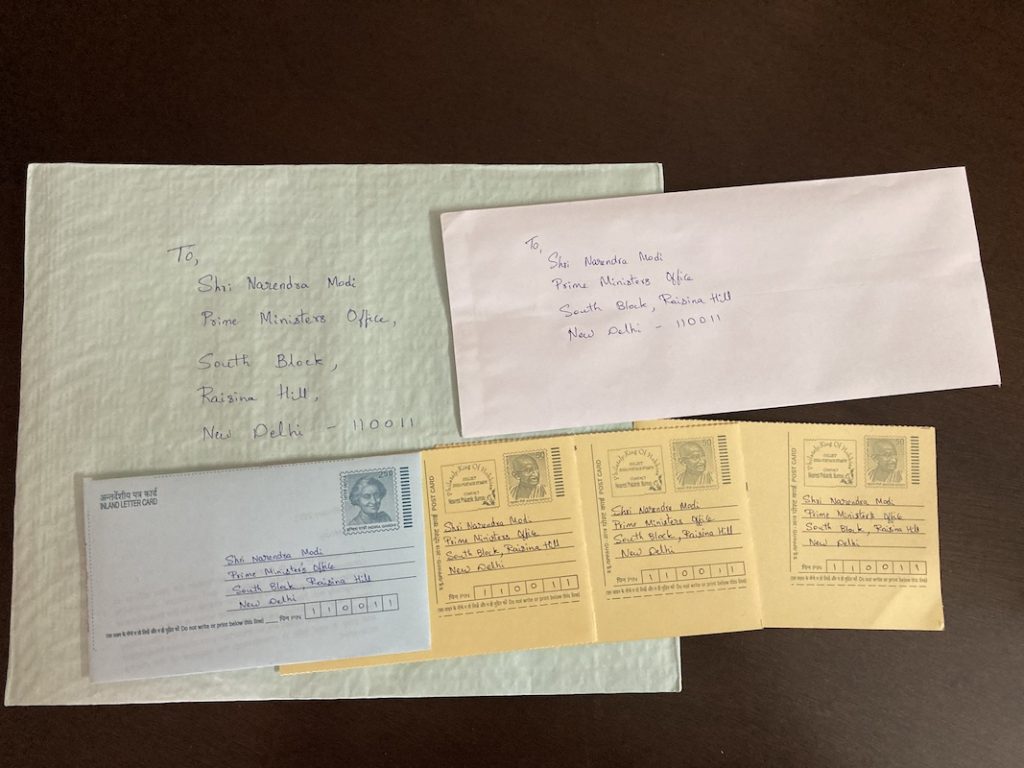 As they say "pen is mightier than the sword". Every letter counts and may be there is a chance that Modiji will read the letter in your name 🙂
Honavar Foundation has made it easy for you to send a letter by just submitting your details online. We will take care of the logistics to ship the letter in your name. If you choose, speedpost you can also live track your letter. Ff you choose registered post you could also get a return receipt from Prime Minsters Office.
Join the campaign today, by writing a letter to Modiji