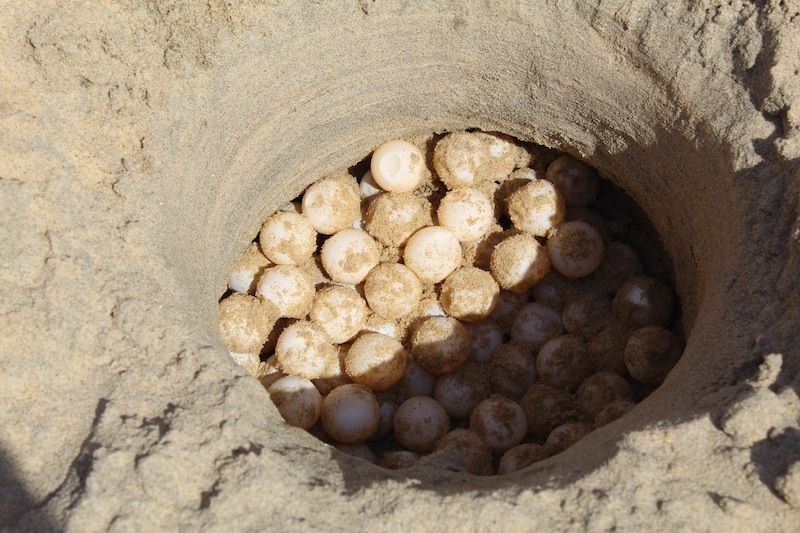 Arial View of Tonka Beach, Honavar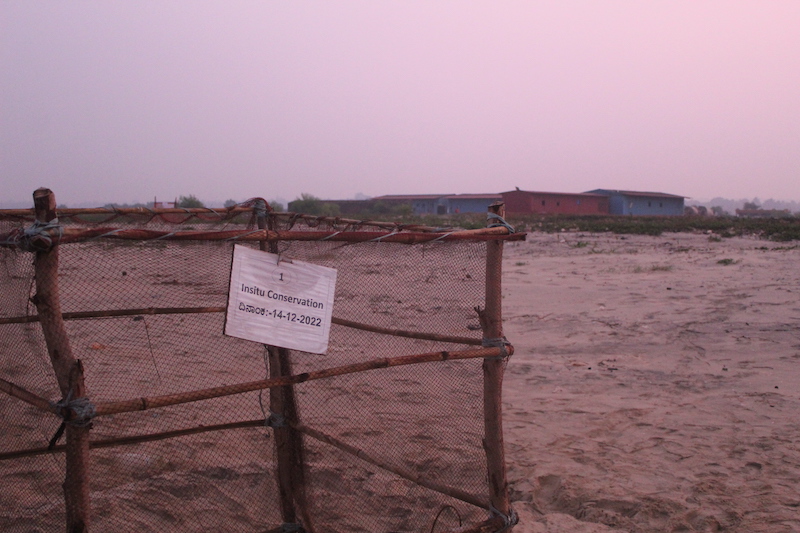 First Olive Ridley Turtle nesting of the season conserved in corporation with Karnataka Forest Department on 14th December 2022 at Tonka Beach, Honavar.
Note the proximity to the buildings being constructed.
The date and board is put up from Forest Department. However they have stopped displaying the egg count in the Tonka Beach.
Another Olive Ridley Nesting site conserved on 10th January 2023.

Again note the proximity to the building construction.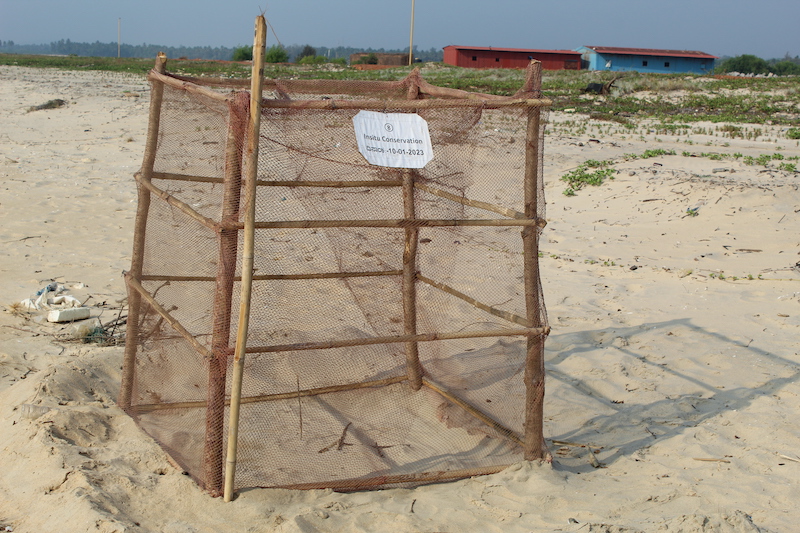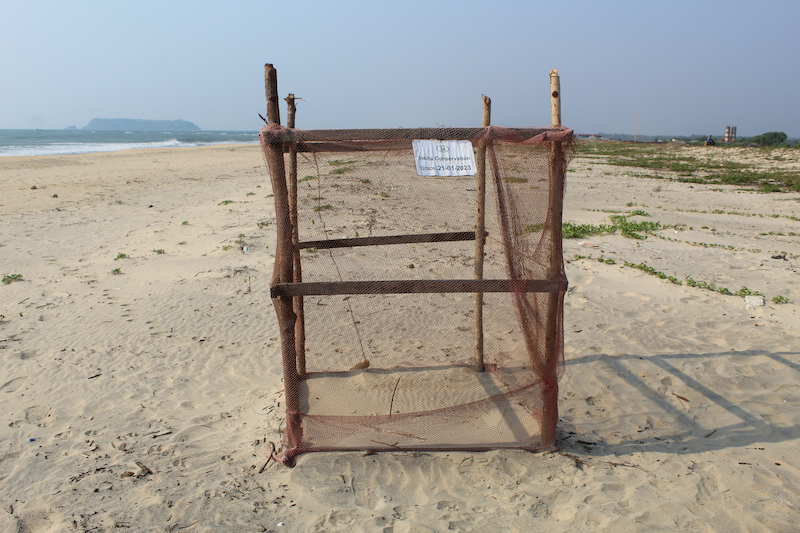 Yet another Olive Ridley Sea Turtle Egg Nesting site conserved on 21st January 2023.
Again note the proximity to the port construction activities.
Proposed port company putting up focus light with hight brightness at night, trying to scare the turtles coming to the shore nearby.
Female Olive Ridley Turtles generally come to Tonka Beach at night when it is peaceful to avoid any human activity, so that it can lay hundreds of eggs in peace.
They also swim thousands of kilometres to reach the place they were born and would be tired and confused with such a bright light.
Photo taken on 9th February 2023 at 11:28PM from mobile phone.
We are pro-development but not with such activities to harm the turtles which are also known as "kurma avatar".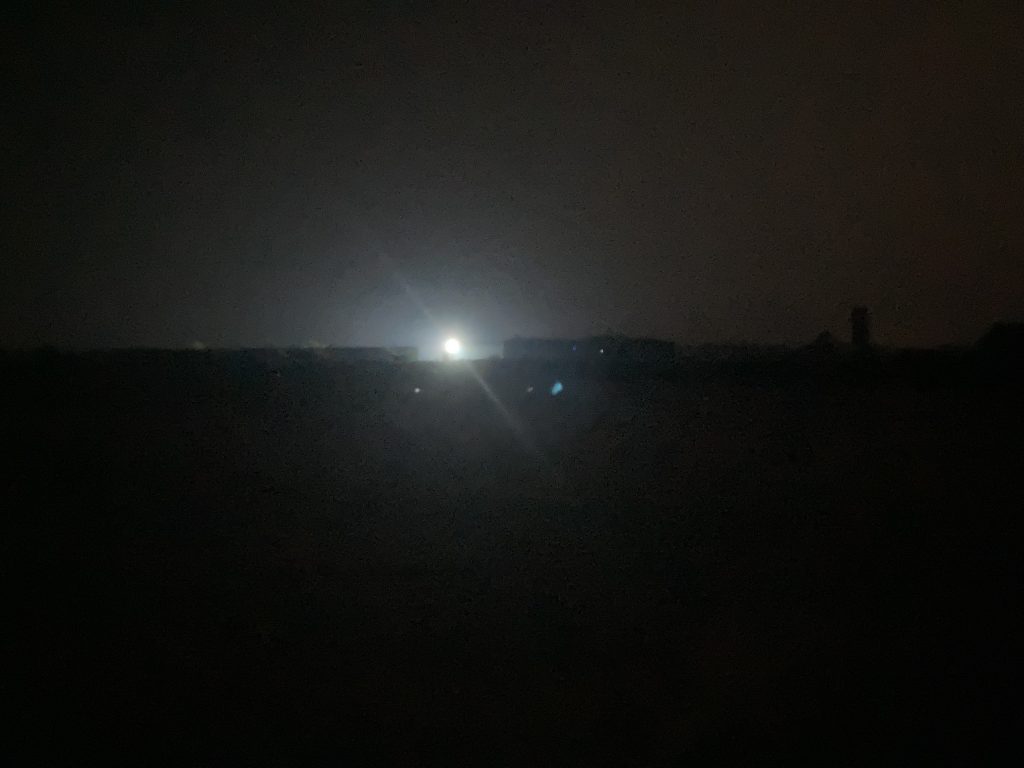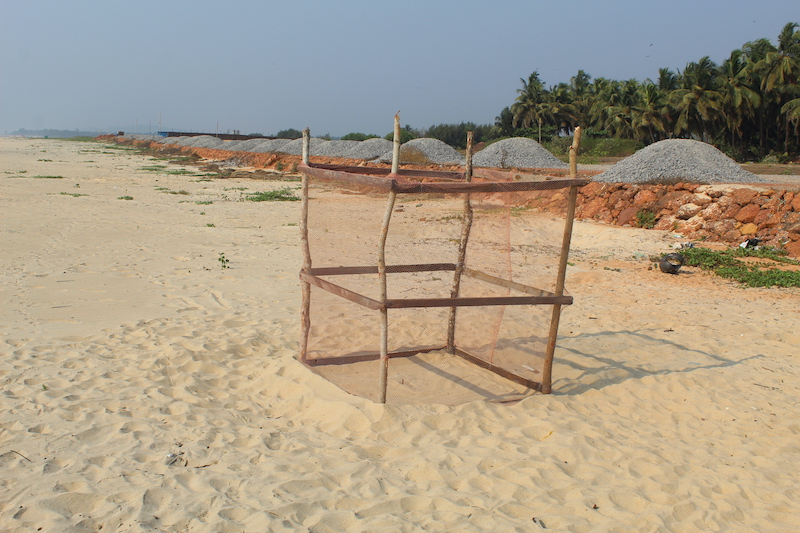 Yet another nest, in close proximity to the road.
Note that stone, jelly and mud is being brought from outside and dumped on the shoreline.
Olive Ridley Turtle dig up the sand upto 2 feet and lay the eggs. They cannot lay eggs by moving the stones!
Local fishermen community worshiping the first hatches of this season in the presence of Karnataka Forest Department Officials on 10th February 2023.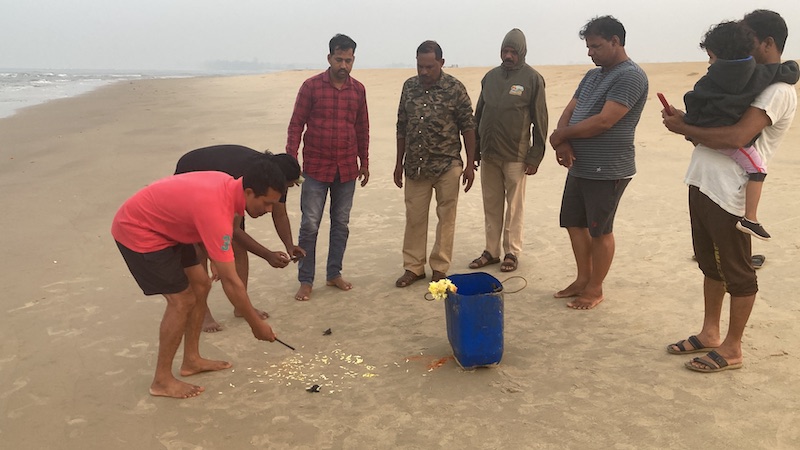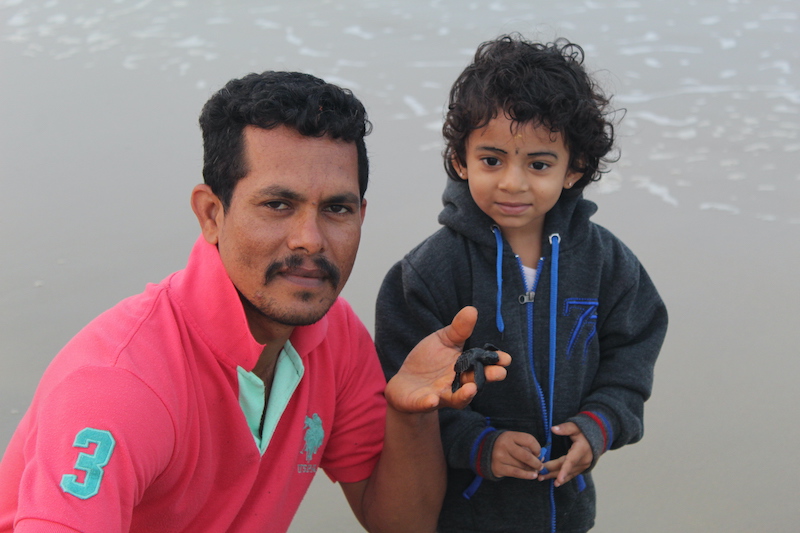 Local Fishermen community member and a child releasing the Olive Ridley Turtle Hatchlings into the sea.
Just look at the curious eyes of the child. We need to conserve the Olive Ridley Turtles at Tonka Beach, Honavar for the future generations.
Several Olive Ridley Turtles we found dead and no FIR or investigation was done.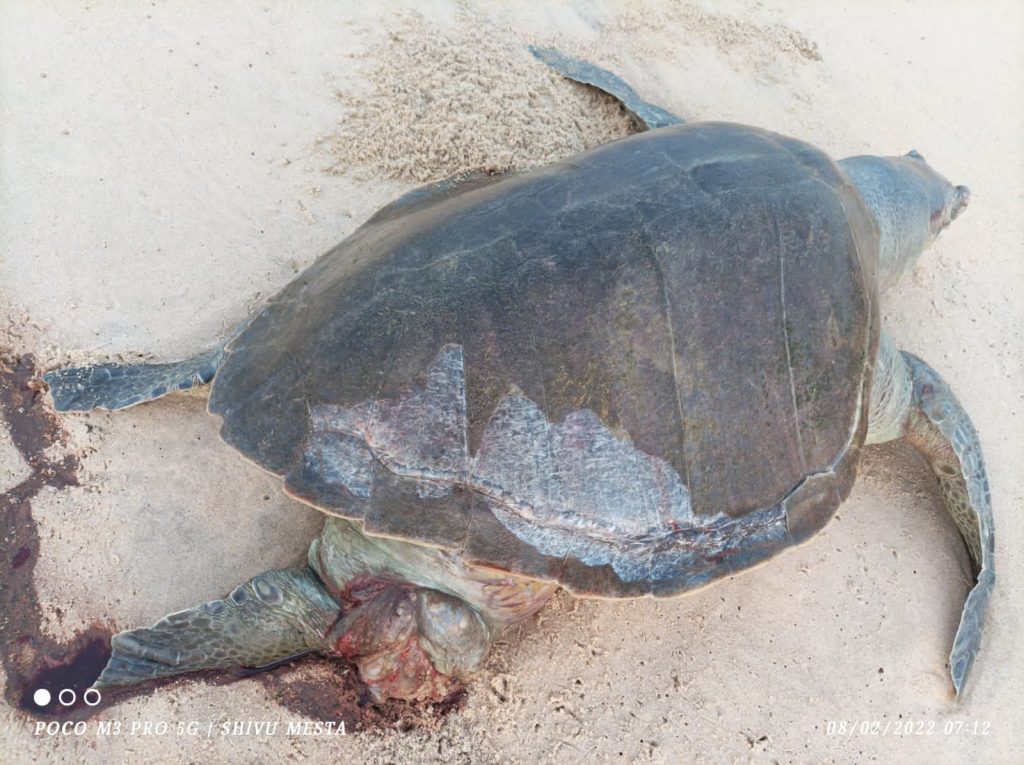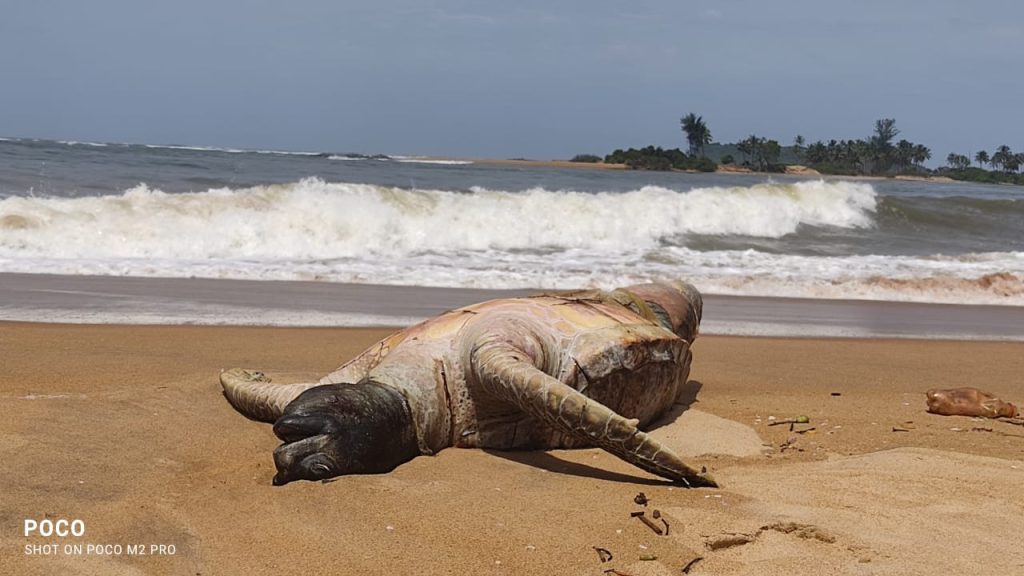 Sandy shoreline being destroyed with stones and mud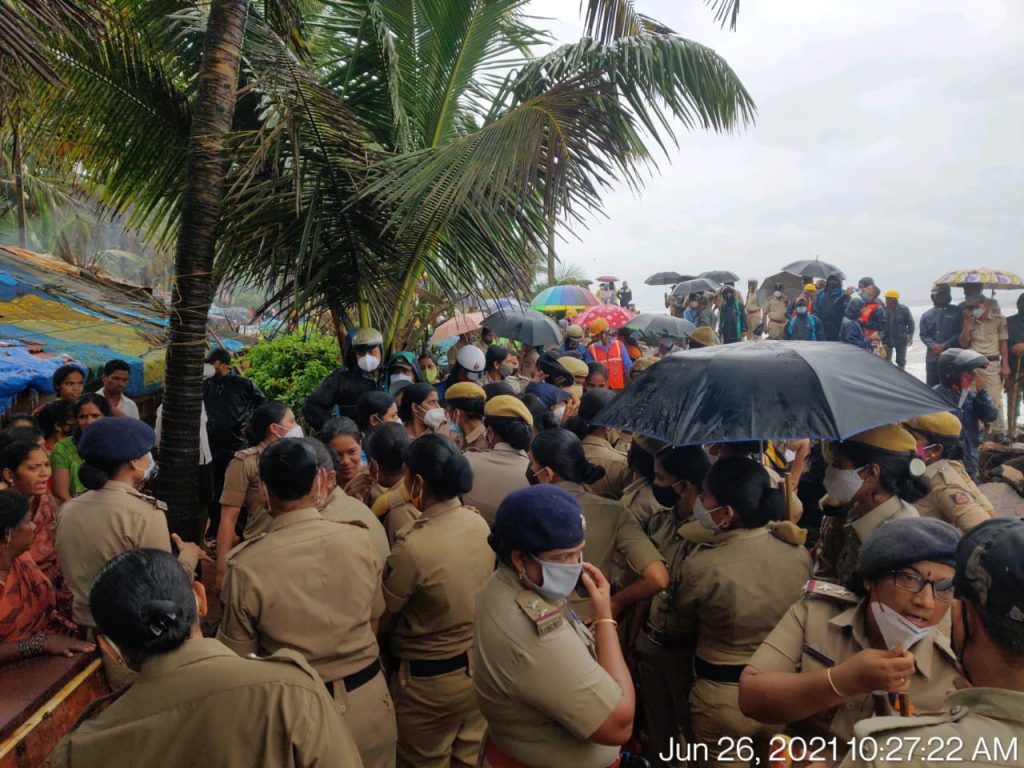 Olive Ridley Sea Turtles come to the shore, dig up the sand and lay the eggs. They cannot dig the mud, stone or a concrete road in the future!
The pictures are not from a movie but in realty where thousands of police manhandled local people to create an illegal road on the shoreline and killing the nesting ground for Olive Ridley Sea Turtles.